Here are the lists of seven world's biggest and worst offshore rig living quarters.
Berkut:
Berkut is the world's biggest offshore which is 200,000 tons above water, nearby in Russia's Far East. It can work under the temperature of minus 47 degrees Fahrenheit.
Stones:
Sones are the deepest of any offshore structure, under 9,500 feet water. Its located in the Gulf of Mexico. Stones have flexible "steel lazy wave riser" that is used to carry oil and gas to the top.
Perdido:
As far as Stones opened just few months ago, Perdido is also located in the Gulf of Mexico and operated by Shell. It was deepest offshore structures among all the other offshore, beneath 8,000 feet (one and a half miles) water.
Olympus (Mars B):
Olympus has 120,000 tons weight with over 300 Boeing 747 jets. The 2014-built Olympus Mars B development in the Gulf of Mexico is in 3,100 feet of underwater.
Troll A:
Troll A is 1,548-foot tall off the west coast of Norway includes 1,210 feet of structure under the water's surface.
Petronius:
Chevron-operated Petronius is 2,001 feet high but only 246 feet visible above water. It's 43,000-ton structure flies above the seabed which lays 1,754 feet below.
Hibernia: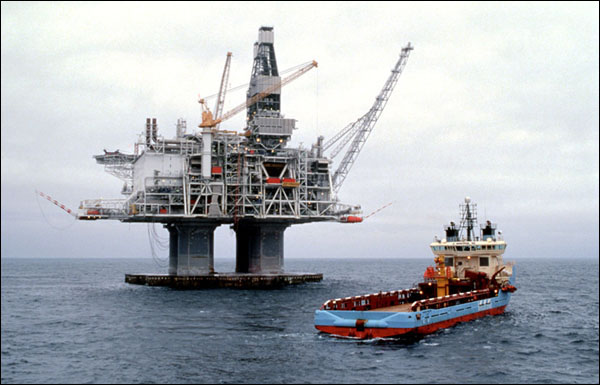 The Hibernia platform consists of 41,000-ton topside facility which is mounted on a 660,000-ton gravity base structure located in Canada.